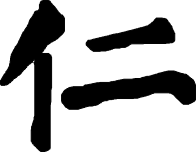 NTI Buddhist Text Reader
Chinese Word Detail
鸠摩罗什 Jiūmóluóshí Kumarajiva / Kumārajīva
Traditional: 鳩摩羅什
Grammar: Proper Noun
Notes: C. 334-413; Kumārajīva was born in Kucha 库车 (formerly Kezil 龟茲), according to hagiography. He was well known translator and credited with founding the 三論宗 San Lun Zong 'Three Treatises School'; FGS translation standard: Kumarajiva (BL 'Kumārajīva'; Faxiang; FGDB '鳩摩羅什').
Concept: 师父 Monastic
Other senses of the word: 鸠摩罗什
---
Copyright Nan Tien Institute 2013-2014, www.nantien.edu.au.
This page was last updated on December 13, 2014.