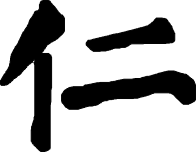 NTI Buddhist Text Reader
Chinese Word Detail
受 shòu to suffer / to be subjected to
Traditional:
Listen:

Grammar: Verb
Notes: In the sense of 遭到, for example, 眼睛受了伤 '[her] eyes became impaired.' (Ye Shengtao, 1999, p. 10; Guoyu '受' v 3; Unihan '受')
Parent concept:
行为
(Actions)
Other senses of the word: 受
---
Copyright Nan Tien Institute 2013-2014, www.nantien.edu.au.
This page was last updated on December 13, 2014.