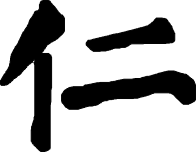 NTI Buddhist Text Reader
Chinese Word Detail
王舍城 Wángshè Chéng Rājagṛha / Rajgir / Rajagrha / Rājagaha
Traditional:
Grammar: Proper Noun
Notes: Sanskrit equivalent: rājagṛha, Pāli: rājagaha, modern name: Rajgir; a historic city in present-day Bihar, India. It was the first capital of 摩羯陀國 the kingdom of Magadha (BL 'Rājagṛha'; FGDB '王舍城').
Concept: 城市 City
Parent concept:
印度
(India)
Other senses of the word: 王舍城
---
Copyright Nan Tien Institute 2013-2014, www.nantien.edu.au.
This page was last updated on December 13, 2014.