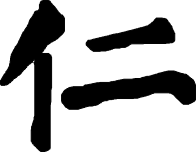 NTI Buddhist Text Reader
Chinese Word Detail
释迦牟尼 Shìjiāmóuní Sakyamuni Buddha / Śākyamuni Buddha
Traditional: 釋迦牟尼
Listen:

Grammar: Proper Noun
Notes: Sanskrit equivalent: śākyamuni ca. 563-485 BCE; Siddhartha Gautama, the historical Buddha and founder of Buddhism (BL 'Śākyamuni'; FGBD '釋迦牟尼'). FGS translation standard: Sakyamuni Buddha (FoguangPedia)
Concept: 佛 Buddha
Other senses of the word: 释迦牟尼
---
Copyright Nan Tien Institute 2013-2014, www.nantien.edu.au.
This page was last updated on December 13, 2014.