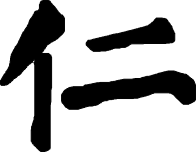 NTI Buddhist Text Reader
Chinese Word Detail
律藏 Lǜ Zàng Collection of Monastic Rules / Vinaya / Vinayapiṭaka / Vinaya Piṭaka
Traditional:
Grammar: Proper Noun
Notes: Sanskrit equivalent: vinayapiṭaka, Pali: vinayapiṭaka, Japanese: ritsuzō. The second part of the Tripitaka 三藏; FGS translation standard: Collection of Monastic Rules (BL 'vinayapiṭaka'; FGDB '毘奈耶藏').
Other senses of the word: 律藏
---
Copyright Nan Tien Institute 2013-2014, www.nantien.edu.au.
This page was last updated on December 13, 2014.