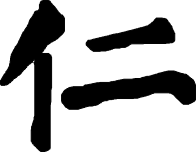 NTI Buddhist Text Reader
Chinese Word Detail
悉 xī all / entire
Traditional:
Listen:

Grammar: Adverb
Notes: 悉 may be used in this sense as an adverb, referrign to either the subject or object of the sentense, in Literary Chinese (Pulleyblank 1995, p. 131).
Other senses of the word: 悉
---
Copyright Nan Tien Institute 2013-2014, www.nantien.edu.au.
This page was last updated on December 13, 2014.