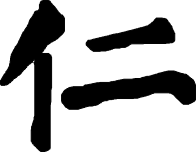 NTI Buddhist Text Reader
Chinese Word Detail
阿耨多罗三藐三菩提 ānòuduōluó sānmiǎo sānpútí anuttara-samyak-sambodhi / anuttara samyaksaṃbodhi / anuttarasamyaksaṃbodhi / unsurpassed complete perfect enlightenment
Traditional: 阿耨多羅三藐三菩提
Grammar: Noun
Notes: Sanskrit equivalent: anuttarasamyaksaṃbodhi; literally unsurpassed complete perfect enlightenment. This term may distinguish the enlightenment of an Arhat from the complete englightenment of a Buddha (BL 'anuttarasamyaksaṃbodhi'; Ding '阿耨多羅三藐三菩提'; FGDB '阿耨多羅三藐三菩提').
Other senses of the word: 阿耨多罗三藐三菩提
---
Copyright Nan Tien Institute 2013-2014, www.nantien.edu.au.
This page was last updated on December 13, 2014.