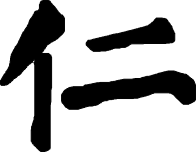 NTI Buddhist Text Reader
Chinese Word Detail
都 dōu all
Traditional:
Listen:

Grammar: Adverb
Notes: For example, 一切的路都封上了。 'The entire road was closed off.' (Lao She, 2003, p. 175) 都 may also be used to sum up the previous elements. It has a similar meaning in both modern and postclassical literary Chinese (Norman 1988, p. 127).
Concept: 范围 Scope
Parent concept:
虚词
(Function Words)
Other senses of the word: 都
---
Copyright Nan Tien Institute 2013-2014, www.nantien.edu.au.
This page was last updated on December 13, 2014.